a quiet mind
Why is a quiet mind essential to health?
Reaction of the mind to the emotional field stagnates the embryological organizing forces that not only create our life, but continue to maintain it long after birth. Embryology is mostly associated with in utero gestation -the original organization of life- yet in life we continue to have cell birth, death and organization that is guided by these same influences: we never stop being born. The forces that allow us to exist as individual entities in this vast universe come with powerful consequences.
With the creation of our individual consciousness we enter into the field of emotion. The presence of emotion is inherent to individual consciousness, the movement that organizes life is tied to emotional states. Emotions are neither bad or good, they just simply are. It is how we react and engage these emotions that has the greatest impact on our health. When we react to these emotional and mental states with craving and aversion, we change the organization and flow of our life force. The mind is the greatest consumer of energy in the body, taking up 1/5 of the energy we produce. Our vital energy is essential, delicate and finite, we must understand the necessity of its preservation.
These powerful forces that are responsible for positive movement and organization of life can become derailed in an instant moving life in the opposite direction, away from organization towards disorganization. There are always two sides to the coin, we can't possess the positive aspects without accepting the risk and liability of their powerful actions becoming unbalanced and working against us. In every moment we make choices that decide the course these currents will take. The balance is extremely delicate.
In the formation of the identity of the individual we become exposed to consequence of this structure. The positive aspects of our creation of the body-mind/ego is counter weighted by our exposure to habitual negative emotional reaction: passion, fear, anger, anxiety, sadness and worry. These emotions are tied to our identity, physiology and the organization of our life. Light and shadow are not separate they are only different aspects of the same, you can not have one without the other. This is the profound and ironic truth of life. Emotions are the natural outcome of our individual consciousness. This "I" becomes a precious thing and full of attachments, which opens the door to anger, fear, anxiety, passion, worry and ultimately loss. We must accept emotions presence. The mechanisms that grants us an individual physical and psychological structure, comes with attachment to our creation of self and make us vulnerable to a life of tension and fear.
The aspects of development presented here as the 5-phases of Chinese Medicine: potential (water), growth (wood), expression (fire), decay (metal) and integration (earth) are essential forces or qualities to the building, organization and maintenance of life. These vibrational forces establish boundaries, direct organ physiology, and sculpt our anatomy.
Potential (water) has to move out into the unknown. The single cell divides into the unknown infinity. This movement into the unknown is fear.
Growth (wood) requires strength to meet obstacles. At the first cell division at the last moment there is a push and a snap to separate one into two, this is the strength of anger pushing life to greater organization.
Expression/passion (fire), the highest manifestation of life, is the loss of control. In expression we cannot guarantee connection and understanding, we must surrender. This loss of control is anxiety.
Decay (metal) is essential for life. Without the death of millions of cells we would be born with blobs as hands and have no fingers. Without death there cannot be life. This loss is sadness.
Integration (earth) provided the processing necessary to hold all things together. Holding together the whole is worry.
From this we must see that fear, anger, anxiety, sadness and worry are life, they are inescapable and essential to us, we use them as tools, yet all to easily they fall out of balance and become extremely dangerous. Emotions are boundaries that delineate "me" and "I" from the wholeness of universe. One of the most difficult things to accept is that our positive response to life derives a cost as well, passion and excitement can be easily become excessive, which result in consumption and diminishment. Follow any emotion, "positive" or "negative", to its root and you see it is always in defense or enhancement to the protection and propagation of the image of "I", "me" and "mine".
Our "separation" from the rest of the universe is one only of perspective, a perspective delusion and illusion, the tension of this ignorance is expressed in the wailing of emotion. Tension is to be expected because this separation is an illusionary state and vast of amounts of energy are required to maintain our individuality, both physically and mentally. Emotions are not inherently bad, they just are. They are the context that allows for "I" and "me" to exist.
It is when we allow the mind to blindly react in repression, inflation, definition, clinging, suppression or denial of the feeling or sensation of an emotion is where the trouble begins. These powerful forces easily overwhelm us and their benefit is quickly transformed into liability. When we give blind reaction and engage these powerful emotions we derail the embryological/universal forces that organize and maintain life.
The pathways and energy that organize the body and maintain health are rerouted to the mind to fuel these reactions and physical tension in the body. These habitual reactions, both mental and physical, stagnant energy into ruts of tension and life's organization becomes disorganized. Now, imagine disorganization of the embryo in utero and the damaging consequences that result in the form of birth defects and, understand that while the consequences are not as immediate and dramatic, disorganization of the life maintaining pathways cause the same result: disorganization, subsequently malfunction, disorder and disease.
Instead of accepting emotions presence we wrestle with with our thoughts, we define, rationalize and build these simple impermanent feelings/sensations into massive intellectual permanent structures of tension and reaction that we then have to carry around with us. We have mistaken "I" and "me" as permanent, so we give all our power to these emotional states. In this we give away the power of our life force to our thoughts and mental reactions, robbing our tender physiology of these subtle forces that maintain their function and health. This simple crossroad is essential to understand on the path to health.
We do not live in a vacuum, we live in contact with the world through our six sense doors (vision, taste, smell, sound, touch, and thought.) As events occurs, the deeper aspects of our mind -beneath the conscious mind- recognizes through these points of contact that something has happened; a smell is smelled, a thought has arisen, an image seen, etc. With lighting speed we give a biased evaluation based on our memories of the past. We instantly force the moment into the category of good or bad and blindly engage in craving for wanted things and aversion for unwanted things. From the evaluation sensations of the associated response arising in the body, pleasant or unpleasant. The final step is our blind reaction to these temporary impermanent sensations, is reacting within our context/habit pattern of life; anger, anxiety, worry, sadness or fear. Emotional reaction is the mechanism of defense of "I" and "me", the ego structure. From here we are caught in endless pattern of sensation and reaction and life becomes a habit of tension that defines a life of misery.
The roots of these emotional patterns lay in the depth of the mind. They are like volcanos, sleeping impurities of tension in the depth of mind, they store all the defilements of the past and with slight provocation they release and the mind is overwhelmed. When we experience an emotion, say anger, the mind remembers all the anger of the past and brings it into the current moment and fuels a chain reaction, to the point we are no longer sure what triggered the initial response. We are lost. This is where we become hostage to a learned conditioned mental pattern, our emotional reaction to not getting our way. With the powerful fuel of emotion our mind loses its balance completely.
This all happens in an instant and our conscious mind is completely unaware of this chain of events. There is a constant unending storm occurring at the depth of our mind, just beneath the surface layer of our conscious mind. We live a life of blind reaction and tension, completely unaware that we are ultimately master of these storms.
Some feelings will be attached to things/events in our life that do need action/attention, but it is essential to know the difference between taking action versus blind reaction. Take care of what needs our attention in life do not deny our obstacles, but do not blow them out of proportions letting it spiral out of control in a storm of reaction and mental fire.
We must feel our emotions when they arise. In the relative world of "I" and "Me" if someone we love passes, sadness is a natural response and allows us to connect to the love we have for this person. By no mean is this essay saying that we shouldn't feel these powerful forces, but that vast majority of the time we do not feel our emotions, but instead we intellectualize our emotions, allowing our mind to hijack and stagnate these powerful force. We all too oftensay " I am so emotional" but in reality what we are calling emotion is actually the thinking about emotions vs. actually feeling the physical manifestation of these powerful forces. To really experience the reality of an emotion is simply to feel it at the physical level without engaging in contemplation, intellectualization, imagination or fantasy, to feel, to actually feel what is. To sit with these sensations is extremely difficult and easily over powers the balance of the mind. We must also be aware of sensations when we feel the bliss of pleasure, passion and joy. In this awareness we must maintain balance though acceptance of theimpermanence and un-sustainability of this state . It is all too easy to mistake pleasure for happiness.
If we do not want to become slaves to our emotions we must sit with them in objective observation, a quiet mind, to allow them their full expression so they may pass away like the river that is flowing by.
The key to understand is that life force and emotions are tied, they are one. If we engage in mental reaction to our emotions we reroute this life giving force and deny our body its regulation and nourishment, which is why an unbalanced mind is the birth place of disease. The mind consumes 20 percent of the energy our body produces. The more agitated and attached it becomes the more energy it consumes. If we do not engage in combat with what is and accept it for what it is, which is impermanent sensations, then this force is left unrestricted and there is not a sliver of tension in the body and this universal force will automatically organize, regulate, and nourish life. This is a vibrational force that is responsible for all life, we must simply quiet our mind and get out of the way. The breath is the gift that comes with the burden of our consciousness. Through breath, meditation, we can still the mind, releasing vast amounts of energy to nourish the body and let the spirit soar.
There is a health that runs deeper than our persona. What would anger, fear, worry, anxiety, and sorrow be without "I" and "me"?
This is not high philosophy, this is something we all experience. If you are agitated how do you feel physically? The mind and body are one, if there is tension in the mind there is tension in the body and vise versa. Tension blocks and re-routes the flow of life. This disorganization is what we have labeled disease and pathology.
Do not suppress, do not inflate, just observe.
meditation
Anapana Mediation
The technique is called Anapana, it is the first subject of meditation expounded upon by the Buddha. Anapana is defined as the observation of the natural breath. It will help you focus your mind and prevent uncontrolled stream of thoughts from creating physiological stress. Health begins with self-awareness.
To practice:
The best time to practice is in the stillness of the morning, in the delicate place of being awake, but not yet sucked into the chaos of the day. A goal of 10 minutes per day is a good start. Make sure to use and trust a timer to keep track of the time, no peeking. If you can only manage 5 minutes do not be discouraged, what matters most is that you are consistently trying. If you feel so inclined practice an additional 10 minutes at the end of your day, as it will leave you calm and peaceful as you head into sleep.
Sit somewhere quite and relaxing, in a comfortable position where you can maintain a straight back and neck. If you are capable, crossed legged on a cushion is preferable.
Focus your attention on the sensation that occurs on the area below the nostrils and above the upper lip associated with breathing through your nose. Remain constantly aware of the incoming and outgoing breaths. Observe the sensation, do not count your breaths, or control your breathing, simply observe the sensations as the air naturally moves in and out. It is not necessary to breathe deep or shallow, simply breath and observe. Your thoughts will continue to bombard you. Stay focused and forgiving as you return your attention to the sensation of your breath. Do not allow yourself to become frustrated with your mind's wandering and lack of focus, it is the untrained nature of the mind. Stay alert, be aware of the reality of this moment as it exists, and do not attach thought or meaning to it, simply let it rise and pass away with acceptance and equanimity, from moment to moment. This is the true reality of life; change and impermanence. Awareness and equanimity are the two wings of the bird needed to fly.
~Seek peace, and contentment and happiness~
http://www.dhamma.org
resolving opposites
-Intro-
We carve and conquer the one, the nameless source of life, with distinction of opposites, light vs dark, hot vs cold. From the interplay between "opposites" we construct the world of thought, a world of conflict. What we have separated we must reunite.
Through the mechanism of thought we attempt to control the chaos of our existence as we define and label the universal, inside and out. We are able to perceive contrast, the line between light and dark, which we foolishly mistake as permission to separate the universal experience into material opposing forces. We label aspects of the single whole as distinct and separate opposites. We mistake this imaginary line we invented as a border and prepare both sides for war. It is only through our labels that we find conflict, both individual and throughout the world as a whole. We created the world of right and wrong, up and down, light and dark, a world of distinction, definition, and opposites.
We turn our invented thoughts into beliefs and allow them to create division where there is unity. We separate the universal, one, into two: light and dark, hot and cold, good and bad. We define our world with the interplay between these "opposites" and from this we create the endless conflict of things and images. Not only have we divided and labeled the world around us, but also the psychological world within. We drive this division with our greatest fuel, our aversion for pain and our lust for pleasure. We fail to see that even pleasure and pain are united as one, by their inherent impermanence. We hope to live in light and pleasure forever and this desire dooms us to darkness. Light must fade, things must change and the only consistency is the impermanence of all things . When pleasure fades and unpleasant sensations dominate we revolt against them and long for pleasure, we do not accept what is and instead we chase an illusion in attachment, conflict and misery. The "opposites" we created of light and dark give us the fantasy and illusion that we can choose to live only in light and deny darkness. The separation between dark and light is not real, it is only imagined, thought into existence, it has no basis in truth. Light and dark are bound as one, totality.
As we carve up the universal to gain control over the physical what do we lose? We lose connection, balance and endless vital energy that is wasted managing these conflicts of our creation. This dichotomy we have created is bound to resolve in our search for authentic self and truth. As we seek to gain, we fail to see that this promises us only loss. The arising defines the return. Only through awareness of this truth can we resolve opposites and find peace.
In the blending of light and dark harmony is found.
~
How well do you know yourself? Are you filled with both pride and shame about yourself? Are you stuck in a repetitive pattern of thought? Do you experience the world from a single emotional view point? Is there part of yourself you are trying to, but can't change? Is there part of yourself you wish wasn't there?
Premise: All negative emotional responses are directly tied to our positive aspects of our persona. We attempt to suppress them when we should embrace them.
The war we fight with ourselves to become the vision we think we should be is a war without end and the bloodiest of all conflicts. Throughout history human beings have blindly conditioned themselves to separate and isolate their positive and negative aspects of self. We separate these aspects of ourself as if they were independent entities altogether, entities of their own accord without reference to the other. We glorify the good and disown the bad. Like all things we hope to divide and conquer, in our never ending quest to prolong pleasure and avoid pain. We create conditions for our happiness: I will be happy when I am no longer like this. or I will be happy when I change that. We reject what is and in doing so we reject truth and reality, adopting a life of violent reaction and conflict. How can you separate light from dark? Hot from cold? Good from bad? To do so would tear at the very structure of our universe and existence, the result would be chaos. Disconnection is unnatural. Why can we not accept what is and why do we fight so viscously and blindly with ourselves in a futile attempt to control the uncontrollable?
All light creates shadows and all of our strengthens are born in our weakness. There is no escaping this, as it is universal truth. In the end self understanding comes not from striving and ambition to be the best version of self, but rather from objective awareness and acceptance of knowing yourself as you really are. Acceptance of the presence of pain and loss of pleasure is hard and as a result we create internal division, compartments, that we spend our lives trying to manage, managing our opposites. We cherish growth, yet struggle with stagnation and obstacles, which actually provide the motivation for growth. We thrive with passion, yet are burdened with anxiety. We treasure our thoughts, yet we slip into worry and obsession. We seek reverence with the sacred, yet deny sadness. We treasure wisdom, yet are paralyzed by fear. By dividing these aspects we doom ourself to a repetitive emotional loop, as we never experience the whole truth, but instead repeat the disconnected aspects over and over. Failing to understand the goal is not eradication of the negative but resolution of opposites, which comes not from suppression but from complete reunification and acceptance of what is. We must accept all of ourselves: the good and the bad, the pleasant and the unpleasant, the strengths and weakness if we hope to be whole and find truth and ever lasting peace.
~
The awareness of self is a unique feature of humans only shared with a select few species on earth. This highly evolved feature is a gift of great burden. Our self awareness rips us from our unity with the universal and thrust us into the isolation of individuality. We move from unity to division: "me" and the world around "me". Psychologically the state of individual consciousness, awareness of self, is a state defined by the forces of vulnerability, isolation and the crushing feeling of being alone. This breeds an overwhelming sense of insecurity: How do people perceive me? Where do I fit? Where do I belong?. These questions are hard to answer and scary to sit with. From this delicate moment in ones lives we blindly surrender to conformity, the path laid before us. We succumb to the conventions of society, religion and social structure: the division of self, denial of self, suppression of self, and clinging to these authorities doing anything to feel part of something, to feel part of anything.
The grotesque severing of self doesn't stop there as the destruction of holism continues, we divide and reduce ourselves even further into my good side and my bad side. We subscribe to the moral authority and now view ourselves as incomplete and see happiness as a place only to be found when we are only good and have destroyed the bad. We use the structure and mechanism of society, it's ideals and beliefs, to suppress what is naturally part of us. In this moment we deny reality and resign ourself to a life of conflict with self. Becoming individuals we destroy holism, both the unity we share with nature and the the unity within are conquered, divided and defined. This unconscious conditioning becomes the unseen conflict of our lives, leading to endless war with anxiety, fear, worry, attachments, sadness, and craving. We no longer accept equanimously each moment as it is, instead we suffer eternally for what we think it should be.
We follow this model and compartmentalize our lives into the longing for good and the aversion for the bad, diluting ourselves into a false sense of control. Without even knowing we surrender our innocence and intelligence to a broken model that has only lead mankind to a constant state of conflict and misery. The path laid before us is one filled with: reductionism and fragmentation, unnecessary comparison which is the fuel of insecurity, and competition which is the birthplace of aggression. Like blind monkeys we follow the broken authority and begin construction of our ego, our mask and a closet full of skeletons.
When constructing our identity we only want the finest building materials. We love compliments and reject criticisms. I like this, I hate that. We quickly grab at those things that make us feel important, significant, and strong. We reject the feelings that make us feel insignificant, vulnerable and weak. As we construct the greatness of self and repress the shadow the chasm and conflict we create widens and our chance of living a holistic life lessens. This imbalanced wheel will never turn fully and will always remain lopsided. As a result we will be stuck, continually repeating the same aspect of life over and over, never completing the circle of any emotion completely. We stay trapped in our conditioned emotional response. Never seeing that our strengthen and weakness are one.
The greatest danger in this division is that we are completely unconscious of it as we mimic and copy this broken story of mankind. We allow the ego to build itself with half truths. "I am smart. I am strong. I am wise. I am caring." Ignoring the shadows of these traits as they are reminders of our vulnerability and flaws. We enter the world not whole, but with a persona built like a house of cards, propped up with imagined accolades, inflated attributes and without a foundation in truth and wholeness. We create beliefs and identities to escape truth, we become fugitives on the run, our lives become a frantic rat race as we maniacally try to maintain the war with self.
Everyone reading this has built this house as we seemingly had no other choice. It is understandable. In youth we are blessed with boundless energy and able to maintain this disconnected version of self. We are able to keep building this incomplete image of self without facing our vulnerabilities directly. As we age we begin to lose our vital energy and ability to hold the darkness back and we meet the darker side of our strengths. We spend so much of our life constructing this perfectly incomplete persona and then become stuck in a rigid mindset, mental patterns and emotional habits of our own creation and conditioning. We have only embraced half of the truth preventing us from completing the circle, so we are doomed to repeat the broken fragments over and over again.
As our shadows begin to demand attention lashing out with anxiety, anger, worry, sadness and fear our first response is rejection, distraction, denial, suppression and disconnection. We reject these unpleasant sensations as not part of us, something foreign that must be eradicated. They overwhelm our undefended underbelly. We begin to live in a state of attachment and mental reaction, longing for pleasure and avoidance of pain, and call it living. Our nervous system rages with fury as it tries to maintain this run away train of disconnection. The war with self has escalated and disconnection defines our individual and worldly consciousness.
Humans have created thousands of churches, religions, educations philosophies, laws, beliefs, and faiths: all aimed to tear man apart, conquer nature and promise happiness in the future, even happiness after death. The model of authority and follower is a path to nowhere as it puts the truth always outside of self and chains it to the past or exiles it to the future. We destroy life which is only in the moment. We exhaust ourselves trying to fix a model of self that will forever remain broken, as the "I" we are trying to fix is only part of our story. We try to suppress half our experience and claim our brighter half to be our whole when we should embrace it all, the good and the bad. Time is our phycological enemy as we tell ourselves: "I will be happy when I do this." or "I will be happy when I become that". Humankind has been making these empty promises to themselves for thousands of years with little or no happiness in sight.
We can be happy right now, instantly, in this moment! We only have to have total awareness of our experience, the complete experience not the one we fabricated. We must look into both our pleasure and our pain and see where we have neglected and where we have over-indulged. We need only to have total and complete awareness of this whole process and once this is achieved we can simply set down the conflict and become whole instantly! You must be the one to understand your own "ego-process" as you are the sole keeper and creator of it. Religions, doctors, therapists, gurus or masters can not do this for you. There are no authorities of any kind who can do this for you as they do not live in your house, no one can find your inner truth for you. There is no one coming to save you.
~
There are two aspects to all things. The ancient philosophy of yin/yang is not as much a created paradigm, but rather it is an empirically observed reality. Strength is always tied to weakness. You cannot define light without darkness. There is alway mutual dependence between two seemingly opposites. How can you describe darkness without reference to light? Our personal attributes are no difference. When we constructed the ego did we include whole person or only the pretty, shiny, "perfect" person? What have we left in shadow? Only through acceptance of shadow can we hope to become whole, only through the resolution of opposites can we find truth, freedom and love.
Have you ever followed powerful "negative" emotions to their root to truly understand from where they arise? What is anxiety, what is fear, worry, anger, and sadness? Is it possible they are tied directly to other aspects of ourself that we labeled positive? Are they actually the shadows of our passion, wisdom, thoughtfulness, strength and reverence? Are they our greatest gifts that we have left unharvested out of the denial of pain and lust for pleasure?
When one allows self to become quiet and extremely still, the chatter silenced, we begin to be able to observe life completely and honestly. Meditation is awareness that is extremely sensitive without objective or goal, not seeking just observing and accepting. Through this pure observation we begin to live less in reaction to the pain and pleasure of life. Just below the stormy surface the sea is calm. Through objective-less awareness we see our patterns of either exaggerating a certain emotion or denying it completely. We begin to see the harmonic patten of light and dark and the inseparable seam that binds them together with the weight of the universe. We begin to see the gifts tied to our shadow.
Anxiety is the balance point of our connection and our passion. A powerful force that if misused convinces the individual that something is wrong when nothing is wrong. Is anxiety not the positive aspects of creativity, intelligence, passion gone astray? - Creating something that isn't there? If one sits with anxiety in great and utter stillness we see it's true nature. Anxiety is directly linked to intelligence, passion, spiritual insight which all are powerful aspects of life that we are all to grateful to carry. From this we realize that it is something we should understand and accept rather than suppress. Anxiety is our friend in the sense that it allows us to understand and process life in a greater capacity. It grants us connection, access to empathy and compassion, the greatest of human's attributes. The danger of anxiety is when we deny it, surprise it or try to conquer it. Anxiety cannot be willed away as it is us and we are it. There is no separation in truth. We must simply understand it and accept it to complete the circle.
Passion gives birth to anxiety as it gives us the illusion of control as creativity and connection flow from within defining our experience. When we are passionate we have complete presence and focus, we are connected to our true self. Connection may be man's greatest pleasure. There are no distractions and we mistake this for control and when our passion wanes and connection is broken we are left frantic and anxious. We cling trying to prolong the satisfaction of connection and passion, which instantly transforms passion into desire, craving and anxiety. When the illusions of control are not maintained anxiety ensues. We grip down with control to restore order, yet the seeking of control only manifest chaos. We live a life of hedonism and empty pleasure as we reach out blindly and frantically to fulfill our desire for pleasure and lust for control. The only control we have is acceptance that we do not have control or to realize that the controller is the controlled.
~
Passion and connection are powerful to behold and wield. In passion we find connection to self and subsequently the world. So much of our lives we try and connect outward to others without the deep connection and awareness of self and the insecurities that drive us to reach out. This seeking of light and pleasure from the external world is recipe for anxiety as we cannot sustain the pursuit and over time we exhaust ourselves chasing a flame that does not last andas we do so we deny the root of our internal insecurities and pain. If we seek the resolution of our insecurities in the external world we are doomed to failure as they are born within and this is where we must find acceptance and resolution. As our energy wanes and life inevitably shifts we become unable to maintain connection, the table turns, and the angst of the external world flows inward overwhelming our heart into the state of anxiety. As we become flooded with a thousand bad things from the outside world that could happen, our imagination runs with this poisoned fuel. The positive-creative transformed to the negative-destructive.
A life without passion and anxiety is a life without connection and joy. Characterized by melancholy and depression. We move through life dull, disconnected and without intelligence of self. Unable to connect with self we are unable to maintain real and honest relationships with others. Without passion our life is a life of grey tones without the spark of light and color, we become disconnect from the treasures of our own heart.
Are you filled with excessive passion thatleaves you manic and anxious or are you left in a state of melancholy and apathy without passion to light your way? Passion and connection light our lives, yet unconfined the fire will consume us or leave us empty without light.
~
Anger is the balance point of our confidence, self esteem, and a strong sense of right and wrong. It gives us the strength to put ourselves out into the world. Anger is growth. It allows us to identify obstacles and injustice, and formulate plans to push through these blockages and propagate life into higher level of organization. Without balance anger can easily lead to arrogance, rage and blindness. Yet in our quest for growth, anger can lead us blindly into inflexibility. If the obstacle is to large we must bend our will in to find a solution. The single ingredient to all great plans is flexibility as it accounts for the chaos of life. If we lack flexibility our strength quickly transforms into anger, rage and stagnation as we try to force life to respond to our plan. This imbalance turns our quest for growth ironically into stagnation. So in the attempt to use strength to move life forward all we have found is stagnation, the opposite of growth.
A life without strength and anger is a life of timidness and the inability to stand up for ourselves. Without this thrust, growth is beyond our grasp as we stagnate in indecision. Our life loses vision and we find no movement forward, stuck, as we fester in the stagnation of resentment.
Do you live in the inflexibility of anger's grip or are you unable to stand up for yourself as you are devoid of anger and it's strengthens? Benevolence is harmony between belligerence and timidness, as it moves all life in the direction of positive becoming. Strength directs growth, yet without flexibility it will gnarl and stagnate.
~
Fear is the balance point of our security and wisdom. Fear is the unknown. As we overcome fear to allow life to move into the unknown we gain experience and wisdom. It is only through the alchemy of movement that we turn fear into wisdom, like stone into gold. Fear helps us to regulate life and protect it. Yet unbalanced fear's coldness and stillness can overwhelm us and imprison us. "Is it better to have loved and lost then never loved at all?" Fear's positive protection can encase the heart in stone, rationalize that the heart is safe from harm, but life is meant to move and connect, severing the connection to life as a means of protection is wrought with foley. We seek security and as a result we find fear. The line between risk and gain is found in fear. We build a great wall of security and protection and over time becomes our prison cells and we are no longer living life, but hiding as it passes by without us.
A life without wisdom and fear is a life of fantasy and recklessness. Without the protection we run blindly into the swords of this world. Unable to regulate our intimacy we fling ourselves carelessly into relationships without regard to the damage it causes us and others. We squander our life's precious resources into a state of impotence.
Are you paralyzed in conservative orthodoxy by the cold stillness of fear or are you an adrenaline junky who pursues fantasy without any protection of life from fear? Wisdom and security are necessary, yet the gate of life must remain open to allow connection and movement.
~
Worry is the balance point of our thoughts and caring. To care and nurture another is a gift of our species, but all to quick the boundaries can get washed away. Is thoughtfulness and caring not the beginning of worry and obsession? We take care of others without regard to self and through this we only smother those we care for and exhaust ourselves. Is your care for another genuine or are you escaping self as you care for them? We need thoughts to process our experience and help us to integrate with others, but quickly our experience is highjacked by our thoughts as they become obsessions and worry that completely remove us for the experience of the moment. To give we must also receive. Giving is a gift, yet boundaries are necessary to maintain balance between selflessness and selfishness.
A life without worry and care fragments us into narcism and we are unable to care for others, unable to see past the swirling mess that is me. We cling and cloy to the obsession of "I" and "me" failing to embrace those around us.
Do you smother others in your worry or are you a narcissist unable to reach out past self to help others? Thoughtfulness and caring for others is of great value, yet must be balanced by thoughtfulness and caring for self is essential.
~
Sadness is the balance point of our reverence and the sacred. Trying to behold something essential in life is the gateway to loss. To connect to the reverence of life, the sacredness of life is to connect to loss of life. Sadness is the last act. To penetrate to the essential we grasp, desperate to hold it, posses it, yet the tighter we grip and the harder we seek the more it slips through our fingers. By seeking we will never find. To be with the sacred we cannot have objectives and goals of possession. Religions were formed to possess and sell the faith. The wars fought in the name of faith only show us we cannot posses the divine experience. We are only buying second hand truths and convincing ourselves we know God. Belief and faith are attempts to escape truth. As we try to grasp the spirit we transform the divine into rigid ideology and extremism. In the desire to escape, is endless sadness and true loss, loss of the experience of the truth in each moment.
The sacred cannot be possessed it must be allowed to remain as free as our breath coming and going without control, defined by gain and loss, by arising and passing. The seeking of sacred must end, only through complete awareness and freedom can it be experienced. To avoid sadness we cling to that which cannot be grasped. Sadness must be experienced and the irony as we grasp at the beauty of reverence we crush the tender flowers in our desperate grip.
A life without reverence and sadness is a life without spiritual connection. Without sadness we are cut off from a spiritual life and resign our self to the empty life of the rational. Nothing is sacred and the world becomes a playground for our cynicism. We find no value in anything including ourselves, our self-worth plummets, and we turn our swords inwards in act of self deprecation. We fail to see the beauty in the rise and fall of life, not accepting life is only a never ending tail of gain and loss.
Do you lack a spiritual life as you are unable to sit with sadness or have you become a zealot in a ivory tower of self righteousness as you try and posses the divine? In our avoidance of sadness we lose the gateway to the divine. In our clinging we lose the essential and live a life of fanatical extremism or empty rationalized cynicism.
~
Through constant reductionism we sever these relationships along clearly divided lines of the opposing: good versus bad. Separated forever. We are meant to pass through each emotion with ease, experiencing each facet of life, allowing all to flow in and out of each other. We do not choose balance, instead we cling to a single emotional response, become attached or deny certain emotions altogether. We have conditioned ourselves into emotional ruts in the name of survival, using certain emotions like crutches helping us hobble through our incomplete life. This leads to an unbalanced life. We sell the positive to gain us stature and position in society and we trap the dark swirling storm inside that we constantly wage war with. Very common to the modern world is the pattern of steeping ourselves in anger to move ahead in this competitive society and denying sadness cutting off our connection to a spiritual life. We live a war of suppression, denial, and disconnection. Acceptance and balance never our goal. What emotions are you denying? What emotional response are you stuck in?
Be deeply aware about the space between who you portray yourself to be when part of a group setting: school, social, church, work etc. vs how you feel inside. The mask we wear has been formed through thousands of years of conditioning, we are trained to become part of this sickened society. We are aware that it is sick but still our desire to fit in, be accepted and maintain our comfort morphs us into something other than self. We build this front subtly slowly, day after day, and year after year, all too soon it is no longer a mask, no longer removable and we lose awareness of self and become a series of harmonic reaction along the line of a single polar relationship of opposites. Like a broken record on repeat we continue re-living a single emotional aspects of life, we react in anger, anxiety, worry, sadness or fear and never break free from this conditioned routine.
Passion- anxiety
Thought- worry
Reverence- sadness
Wisdom-fear
Strength- anger
We need all these aspects to live a full and conscious life. From the birth of our potential fear guards our treasure house and regulates how we move this potential into motion. The strength of anger allows us to organize and initiate growth, identifying obstacles and formulating appropriate plans to overcome them. Worry gives us thought which allows for integration and processing of life. Sadness connect us to the spiritual, which is the tail of gain, the beauty of life, and loss, death of life. It is in passion that we find connection to life's greatest gift, to know thyself, and complete acceptance of what is. This is the only path to true and an everlasting happiness that transcends even death.
Do not think in fragments, but allow yourself awareness without objectives and to accept no boundaries. Perceive the whole of your process, both the positive and negative and you will be freed from the war of the opposites.
We constantly fight what is there: we fight fear that is there, we fight anxiety that is there, and we wonder why we are in a constant state of conflict and misery. This is the human condition complete: the conflict between what is and what we think it should be.
It is hard to accept that theses dark aspects, that we were trained to suppress and avoid, are us. It is even harder to accept that thepursuit of pleasure is the greatest source of our misery. See the whole picture, be always aware. The presence of negative sensation is all to obvious as they riddle our body in pain. In happiness we are seemingly oblivious to the sensations that we are becoming addicted and spending our lives clinging to. When you feel negative be aware of your sensations and when you feel positive take time to be aware of these sensations, they are the birthplace of attachment. This complete awareness that contains both aspects is the only path to holism, connecting the disconnected. We wrestle endlessly with questions: Am I a good person? or Am I bad person? We fight to be one and deny the other when in fact we are always both, neither good nor bad, simply a human being. We have been taught good vs bad our whole lives, but to learn they are the same thing, is the beginning of the resolution of opposites and the end of our internal war.
The path to this liberation is found when the mind is quite, the chatter of thoughts silenced and a awareness without objective is fostered. This allows us to see what actually is. Observe truth completely instead of only seeing what we want life to be or think life should be. The illusion we lust after is that of light and pleasure forever without end and without shadow. Only a fool would pursue this as a possibility.
Our lives are characterized by stress that is induced by an unbalanced mind, a mind that only accepts parts of reality and denies the whole truth. Stuck in a single emotional pattern we can consider ourselves as having lost the war. All to easily the boundary between our strengths and weakness erodes; thoughtfulness slips into worry, reverence into sadness and grief, we allow wisdom to manifest in fear, we allow growth to become stagnation and anger, we allow passion and connection to spill out in anxiety. Once this occurs life is lost. The negative emotions take over only when we justify and defend them or deny them completely. Acceptance brings balance and peace.
Your negative emotions may be justified and appropriate in response, but ask yourself are they serving me?
Begin to observe yourself with objective awareness, having no goal, seeking nothing. Follow your emotions to the roots, both the positive and negative, and you will see that they share the same root. If you try and destroy the negative you will destroy the positive. Denial of negative emotions is like ignoring a problem child, they will just continue to act up until they get the attention they deserve. Become aware and accept these negative sensation this way you will not need to act them out. Instead of trying to become something, accept what you are and you will find yourself less reactive to negative emotions. They will still exist but no longer will you react and act upon them. Once the resolution of opposites occurs andbalance of the mind is restored victory is certain. When the mind is free of negative mental fragmentation and conflict, energy will become abundant and life will spill forth and flourish.
With great light there will always be shadow. As we build the ego and deny the shadow, what do we leave in the darkness? We abandoned our our emotional and spiritual selves, which contains our greatest strengthens, locking them in darkness. Qualities of self-understanding, meditation, awareness, consciousness, acceptance, and selfless love have all but been lost. Everyone hides their positivequalities behind the mask of insecurity, inflated ego projections and false pleasantries. Due to lack of development of our culture people do not know how to act in a proper and natural way, as we are disconnected from self. We do not know true love and resign life to the confines of possessive love, love with expectations. What we see now is a world where everyone is afraid to speak their minds and hearts, we perceive our insecurities as singular not understanding their universal nature. Rational thoughts of division, comparison and competition have isolated and imprisoned us in spiritual impotence. The "I" we have created is singular but the "ego process" is universal. We built this lopsided house to fit in, to fight against our loneliness and isolation, yet we are not alone, this process is universal. Everyone is going through this.
It is time to illuminate the shadows. To accept the gifts from the darkness. To approach life with both an understanding and acceptance of our whole selves, the pleasant and unpleasant. We must sit in silent objective observation seeking nothing only then will we find unity of good and bad, ending division and conflict to become one. Our division defines our reunification, the 10,000 conflicts are bound to returned to the one. Spinning between light and dark, the intermingling of heaven and earth, balance and harmony will always be found in the resolution of opposites.
stress
Can you control and manage your stress? The answer to that question is both yes and no. Stress is the effects of powerful forces and tensions that allow life to exist and propagate. In the West, stress is a concept used to describe a whole host of phenomenon. All too often we use the term "stress" to describe and define aspects of life that in truth do not belong in the same category. There are three definitions of stress which I will identify and differentiate: Physical Stress, Lifestyle Stress, and Emotional Stress
Physical Stress
Physical stress is the force created in the maintenance of life; from the circulation of blood, counteraction of gravity, movement, compensation for atmospheric pressure, etc. This stress is the very physical and entropy-based deterioration that results from the creation and maintenance of life. This is stress in its most basic form. Physical stress comes in many forms: heat, cold, oxidation, mechanical, pressure, among many others. This type of stress is constant and inescapable. Stress at this level is an inherent part of life.
Lifestyle Stress
The second category of stress is related to the regulation of the hustle and bustle of life in the 21st century. This is the added stress of everyday life; the comings and goings that are required to maintain our lifestyle. The biological design of our fight or flight sympathetic nervous is system simple, it provides the necessary hormone response needed to remove ourselves from immediate danger or exert enough energy to track down our sustenance. At the end of the day, however, in design we were able to return home and down-regulate and rejuvenate. In the industrial era the ability to survive and avoid danger becomes a seemingly never-ending occurrence. The cumulative effect can become exhaustion and the weakening of the bodies resources. This can open the door for more complex disease pathologies to occur.
Lifestyle regulation such as rest, diet, exercise and seasonal adjustments become an essential counterbalance to the ongoing nature of this type of stress in the modern era. Without disciplined rest, relaxation and regulation over one's schedule, failure is certain.
Emotional Stress
The last and all-powerful is emotional stress. If one gives into habitually negative emotions one can consider oneself of having lost the war on stress. When we allow thought to slip into worry, righteousness into sadness, wisdom to manifest into fear, growth to give birth to stagnation and anger, and joy and contentment to spill out in mania and anxiety we have lost our ability to regulate life and we are certain to make poor choices.
Can negative thoughts actually cause damage to your health? In reality, the thoughts themselves are neither good nor bad; it is how we react to them that cause problems. Particularly when we physiologically react to the thoughts. If you're angry does your blood pressure go up? If you're anxious does your heart rate elevate? If you're worried does your digestive function deteriorate? This is the area where we become our own worst enemies. Our physiological system acts and reacts upon the mind's perception of the world. So, if the mind is burdened with negative emotions the physiological system responds. If we allow our mind to develop lazy and habitual negative reactions to stimuli we lose our virtues. In the ancient east this was seen as the very root of disease.
Some aspects of stress are inherent but many are controllable. Our only hope for health is to regulate lifestyle and our mental outlook so we do not enhance the inherent stressors of life. The solutions begin with awareness and acceptance.
"Every stress leaves an indelible scar, and the organism pays for its survival after a stressful situation by becoming a little older," - Hans Selye, Biologist
As we discussed some stress in life is inescapable; it is simply inherent to life. However the majority of stress is self-created by an endless string of negative thinking. Take a moment to think of your stressors in your life, how many are real and how many are self-created? The truth is so many of our problems are created by our own mind's negative habit patterns.
As we encounter stress either from an external source or an internal source the body engages the fight-or-flight nervous system to mount a physiological response to the perceived danger. If the danger is real this system is a lifesaver, but if we are responding to self-created stress than this response is over-kill and will only exhaust us. As our mind engages in negative thinking it exaggerates the problem and the body escalates its response to these negative emotions. The body's endocrine system creates a response: muscle tension, shallow breathing, increased heart rate…etc. Once this has happened the mind reacts to these sensations, which are often uncomfortable, by increasing its perception of danger. These negative sensations are like blank checks for the mind to fabricate stress! Soon a vicious cycle has begun.
As the mind reacts to a stressor, the body fires a hormonal response which elevates heart rate creating an uncomfortable sensation in the chest, which escalates the perception of danger into panic, which elevates the heart rate even more, and on and on it goes. These physiological responses to stressors are the roots of inflammation and chronic disease.
From this place our lives simply snowball. Coupled with the mechanical aspects of stress created by physical stressors and lifestyle stressors we allow negative emotions to compound stress until it sets our very lives ablaze. Until we learn to control and balance these negative emotional reactions to stressors we are doomed to exhaust ourselves. Awareness of our thoughts and the sensations, and developing equanimity instead of blind reactions are essential tools for breaking the mind free of the prison of negative thoughts.
Remember to be kind and forgiving to yourself when managing stress as we are hard wired to freak-out! We must get out of our own way so we can face life with calm confidence.
The first step in creating emotional health is to be aware of your emotions. All too often we fill our lives with activities so that we never have to sit with our emotions. While it is understandable that life is busy, never touching base with your emotions can lead to detachment and suppression of emotions, which can lead you down a very destructive road. Next time you experience a storm of negative emotions take a moment and be aware of how your body feels, pay attention to the sensation in your body from head to toe, pay special attention to your heart rate, your abdomen, muscle tension, breathing patterns…etc. Do not let sensations on your body feed the mind negatively. This can be very difficult and will take some practice.
Do not allow yourself to become frustrated with your mind's wandering and lack of focus, it is the untrained nature of the mind. Stay alert, be aware of the reality of this moment as it exists, and do not attach thought or meaning to it, simply let it rise and pass away with acceptance and equanimity, from moment to moment. "Awareness and equanimity are the two wings of the bird needed to fly." S.N. Goenka
~Seek peace, and contentment and happiness~
notes on relationships
Why do so many people fail at their relationships? What is the nature of relationships? What can we do to help improve our ability to care and love ourselves and another person?
We are drawn into relationships by very powerful forces. At the core of human being's is the social need to express life. We seek security in a chaotic world, someone to share this burden with us. We are drawn by sexual expression, which remains the greatest force on planet earth. But more then anything we are desperate not to be alone. The pursuit of pleasure and pull of attraction coupled with aversion to loneliness guide us to find another.
What we seek, without knowing, is the reflection of ourselves, a mirror that allows us to face ourselves through the experience of a relationship with another person. Unfortunately we don't have relationships with people, but rather with the images we create of them. We create these images with our frozen past: our thoughts, ideas, and beliefs. We polish these constructs with our expectations of our future. Initially the images of our partners are beautiful and glorious and we want nothing more than to hold on to them forever. This initial attraction to the image of them is so powerful as it allows us a brief respite from the harsh glare of our personal despair, fear, sorrow, anxiety and loneliness. We are spared the burden of introspection in the face of such a glorious external light.
From here we have already sowed the seeds of our own destruction as we plunge into deeper levels of codependency and denial of shadows; theirs and ours. Couples are unable to sustain relationships because we blame our darkness on our partners, too fearful to face them ourselves, waiting in vain and ignorance for another to solve our internal problems. Over time, through trauma and experience, resentments build and the images become tarnished, unable to remain as flawless as they once were. This essential conflict, the space thoughts create between us and truth, swells with endless rationalizations as it is mutated by time. Making this creation of our imagination too massive, the burden to much to bear.
The laws of attraction are also the same laws of repulsion. Over time if only the good side of someone is accepted, the darker aspects will begin to grow in strength. The whole individual must be seen, to understand that which you love most about them is also the aspect that maddens you. Now we have divided the fragmented image of a person even further into their good and their bad, instead of allowing them to be whole and human. We only want the good and have rejected the bad, severing the human into a thing, an object of our own design.
Once this shimmering illusion we've created of another person fails we are left to face the very dark vulnerability that we ran from in the first place. So we drop the image that we once convinced ourselves was love and we let the person behind the image shatter to the ground. From here the conflict continues as we run from ourselves in reaction to the sorrow of loss. Instant gratification fuels the engines of consumption. We run on fire for the next shinny new thing setting ourselves further ablaze, running further away from truth and self.
To have a successful relationship with anyone first requires a relationship with oneself. This, the loneliest of all journeys means facing all psychological barriers, hindrances and conditioning that blocks your ability to have self-love and self-understanding. Relationships are spiritual journeys and akin to the journey to find "God", which is the truth inside of each person. The journey to find the truth within is the only path to self-understanding, selflessness and love. Both individuals must be committed to this path in similar intensity if harmony and understanding is to be achieved. The key to a successful relationship is to be able to sacrifice your individual greed without compromising your authentic self. This is a delicate balance to strike and the line between selflessness and compromise is a thin and ever changing one.
Our hearts have many desires but it's greatest is to be perceived, to be known. We place this burden ever so neatly upon the awaiting shoulders of our partners. We long for them to know just what we need to feel confident, attractive and worthy despite the fact we cannot generate these things for ourselves. We put our self-esteem and self-confidence outside of self solely in the hands of the unperceiving external world and as a result we are in a constant state of defeat and misunderstanding.
Assumptions and expectations lead to a crippling like cancer of resentment and disappointment upon relationships. The numerous aspects of a relationship, from the mundane to the spiritual, must be communicated, they cannot be assumed to be known by the "all-seeing" partner. The irony is that we are hurt by our partners inability to read our minds and hearts, saddened with their lack of mystical insight, when we ourselves are not even capable of this self knowledge and self love. The key to self-esteem, self-confidence, and self-worth is found in the word self, these jewels can only be found within.
Expressing one's needs and wants in a healthy respectful way is the gateway to intimacy. Clear communication of the heart and mind is essential to a relationship, as it creates real connection and understanding vs imagined and assumed reality. Meeting both individual's needs is an ever changing and challenging dynamic. A relationship is by definition codependent as it is dependent on each individual for it to even exist. Communication is the only mediator we have to lay a path of success. The greatest thing you can do for another human being is to ask for help, as it takes vulnerability, grace and humility to reach out in need. With communication comes navigation towards refuge, safety and understanding.
Relationships need to be evaluated over time as there are always ups and downs in the moments of our lives. One should be able to be completely clear with self and able to answer the question: "Am I a better, more truthful, self-knowing and kinder person as a result of my relationship despite the normal ups and downs of life?" The answer must be a resounding "yes!" Unfortunately most relationships either end in the violence of impulse or drag on in a slow rationalized death. One must be clear and honest with self at all times.
We should approach our relationships as new every day, every moment reflecting the ever changing nature of life. Even though we've known someone for decades we should look at them each time with a feeling that this is the first time I have beheld such a mysterious being. This is very difficult to do, as it requires a continual psychological death of self, a death of our imagined identity and fantastical thoughts, and beliefs. We must see ourselves as new with each passing moment. To do this one must understand the impermanence of all things and see the space that our thoughts have created between us and truth. We act with fevered intensity to build up the ego, to step ourselves ahead of others and fill the bottomless pit of insecurity. Our life is then spent defending the shallow and hollow facade we hide behind, the mask we have built. The irony comes in the fact that the reason we built up these false walls in the first place was so we could feel safe connecting to others, but in the end we rip ourselves from connection to self and others, left isolated in a fantasy we have created of "I".
Only through observation can this relationship between reality and our thoughts be seen, only from there can we end conflict and find freedom. To have a successful relationship with another person, requires us first to have a relationship with self. We must take down our own image and persona we have created of ourselves and face the very fear and loneliness that we are so desperately trying to escape. We must simply accept this fear as it is and stand in our loneliness so we can end our conflicts and find the true meaning of love.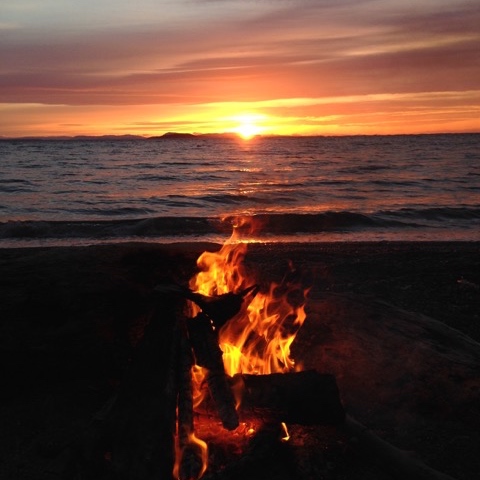 the roots of our identity
What are the roots of your reality? Where was your identity formed? From where do your thoughts originate?
These questions probe to the very depths of what it means to be a human being. We live in a cerebral time defined by the classic Descartes quote, "I think therefore I am." However a more accurate statement might read; "I sense therefore I feel and think, therefore I am."
Our reality is conditioned. If one is to examine one's total life with a still and quiet mind you will observe that your feelings and thoughts are secondary to your senses. We feel and think in reaction to sensations associated with pleasant and unpleasant experiences. What we call "me" is actually just a series of memory patterns based on the interaction between mind and body.
We are shackled to our constant search to prolong pleasure and avoid pain. In this we have constructed the great concepts of the "I" and the "me". I like this. I don't like that. Once created this thrusts us into the field of emotion the land of: worry, sadness, fear, anger, anxiety. We become quickly over-powered and instead of observing emotions for what they are we quickly begin to define them as we futilely try to establish control, suppression, or disconnection from them. We launch into blind reactions to sensation and call those our reality as we try to think our way through life. We identify ourselves with a fragmented portion of the truth and create permanent labels for ourselves: I am an anxious person, I am an angry person, I am a funny person. I am a smart person, I am a sad person, I am a fearful person … we self-prescribe our own prison sentence. Yet instead of understanding sensations and emotions as they are, we react to them and fragment them into our warped sense of self. Failing to let them rise and pass in peace. Through our fragmentation we now look at the world through the broken lens of loneliness, jealousy, envy, competitiveness, ambition, selfishness, greed, survival, insecurity…etc. This then becomes the birthplace of our reality and the roots of our existence and we wonder why we are in a constant state of misery and disaccord. Are these conflicts not the greatest source of our stress?
Our personality is conditional to the experiences of our senses, which lie beyond our control, yet our greatest suffering arises from the "I" and the "me", we suffer for an identity that is only a fantasy created by transitory impermanent sensual experiences.
We never see the whole continuum of emotions. Their origins - in our desires and aversions. Their establishment - through our creation of our persona. Their passing - through understanding the whole continuum of life. Instead we wrestle with a piece of the truth as if it was the whole and never find a way out. Through thought we objectify our emotions and then engage in a bloody war with them. We fight our emotions to become a better version of ourselves and fail to see that they are us, we are tied to them and the war we rage is at our own expense. Worry, angry, anxiety, sadness and fear are there, we must accept this and cease the endless reaction to it. Once the complete picture is realized the battle ceases to exist, because the objectification of our self has ended. Only through observation can the whole process be understood. We must simply get out of our own way to see things as they really are and not how we want them to be. To learn that the observer is the observed.
The path of our lazy, weak and habitual mind is to create fragmentations of our experiences and construct definitions and images of self and others that we then spend the rest or our lives trying to resolve, propagate or defend, never allowing ourselves to see the whole picture as it is. We have built our house on rotten ground. No matter how hard we try and "fix" ourselves, with this therapy or that therapy, we talk ourselves dizzy chasing the end of our own tail. We must remember: bitter roots will always give birth to bitter fruits.
Throughout the course of one's life we will create thousands of these fragmented conflicts, failing to see that they all grow out of a single root. Our lives then become a management of these conflicts, jumping from branch to branch trying to prune the out of control growth and chaos, failing to address the core problem. This process is exhausting and in the course of time extracts from one's very life source. If one is able to see the whole picture then they will find unlimited vital energy as the infinite number of conflicts resolves into one. We are only motivated by the continuity of pleasure and the avoidance of pain.
We can't change the fact that good and bad will occur, we can't choose our sensations/feelings, and we can't eradicate our root desire for pleasure. We can stop reacting to these inherent sensations of life and cease constructing these mental conflicts and fragmentations of our lives. Only through observation of the whole body-mind phenomena can we find understanding of the complete picture and from this we gain freedom from these conflicts we have created. I and me do not ceased to be, but now understanding their construction we can be less attached to, less trapped by, the cravings and of this ego. The mechanism of our suffering is the key to our liberation.
One must engage in total psychological revolution. The model we have been following has left our society and the individual in perpetual war. The internal wars of self mirror the wars of this world. We are the consciousness of our whole society throughout human history, the beautiful and the ugly. We no longer must we run in circles trying to resolve these conflicts as we now realizing that we are the architects of them. The minute we get lost in our thoughts and definitions we are lost in the past, in a never ending maze of our own self-delusion, spending our lives trying to resolve the past and control the future, never accepting the moment in which life itself dwells.
vulnerbility
There are many reasons/perspectives to explain "whys"of our lives, the whys of our failures and successes.
But truly there is no why, only the way.
There is nowhere to run, there is nowhere to hide from the tender vulnerabilities that are the very fabric of our lives.
They tie us to the earth delicately with the weight of the universe.
No matter where we try to hide; drugs, alcohol, television, media, socialization, gossip, our work, our art, our thoughts, our friends, our identity, our position, our accomplishments, our beliefs, our rationalization…… in the end our tender vulnerabilities will always be waiting. They will be there at the very end.
They are our teachers, they are truth, the very hand of god.
It is simple: do not try to run, do not try to hide from that which is ever present. Your strength and weakness are sown together along a single seam, inseparable.
To be whole we must acknowledge and accept both aspects of our self, light and shadow.
Everything that arises is bound to pass away, the beginning defines the return.
-the way
the difficult beautiful of life